Luxury carved chest of drawers handmade bedroom furniture
Luxury exclusive chest of drawers furniture designs Cambered chest of drawers carved chest of drawers comfortable chest of drawers handmade chest of drawers luxury chest of drawers furniture Luxury mirrored chest of drawers bedroom mirrored chest of drawers wihte chest of drawers black chest of drawers golden chest of drawers silver and more luxury mirrored chest of drawers furniture Discover your idea Explore Exclusive chest of drawers designs Handmade Classic chest of drawers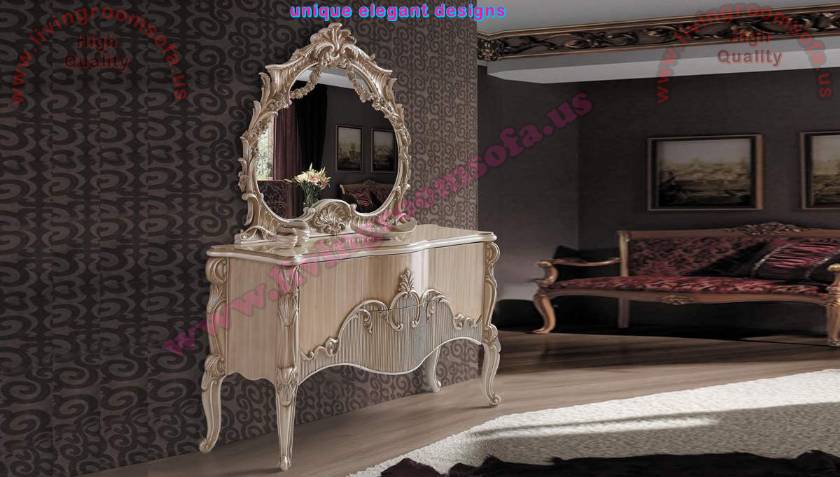 Interested in this product?
If you add it to your favorite list, you can reach it easily.



Price: Members Only Item: 705
Price info: Prices are representative. For shipping and other options, please use the message form..
Sign up, collect bonus points win big discounts!
Posted on Luxury carved chest of drawers handmade bedroom furniture
#classicchestofdrawers #camberedchestofdrawers #carvedchestofdrawers #comfortablechestofdrawers #handmadechestofdrawers #chestofdrawersfurniture #luxurymirroredchestofdrawers #bedroommirroredchestofdrawers #wihtechestofdrawers #blackchestofdrawers #goldenchestofdrawers #silverchestofdrawers #luxurymirroredchestofdrawers

Katre:
Elegant and sumptuous envelopes you in total luxury. The aged silver patina finish enhances sinuously curved shapes and French influenced decorative motifs. Come home and enjoy your private sanctuary.Brings a touch of elegant charm to any room in your home with this lovely makeup vanity set with mirror. The scrolling side accents neutral finish and subtly flared legs make this set perfect for adding artful appeal to your aesthetic. And this design adds more than just style to your bedroom.
Replies to Katre Reply