Chicago Red and Black velvet chesterfield sofa set Luxury New Style
Red velvet chesterfield sofas Velvet sofas are timeless pieces that fit into a nice corner to create a good reading or relaxing environment You can also place them as the centerpiece of a home Whether a house is designed in a modern aesthetic or styled in a traditional design velvet sofas are powerful pieces of furniture meant to highlight the roomSeen here in standard red velvet red velvet chesterfield sofas offers the ultimate in style elegance and traditional design Whats more two luxury upgrades are available from feather or foam cushions to a host of additional detailing to ensure you get exactly what you had in mind when it comes to your perfect sofa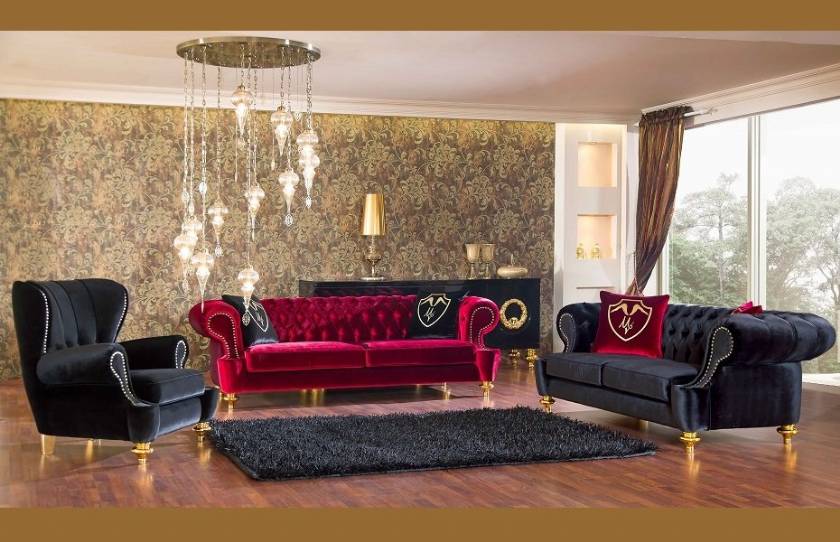 Interested in this product?
If you add it to your favorite list, you can reach it easily.



Price: Members Only Item: 1184
Price info: Prices are representative. For shipping and other options, please use the message form..
Sign up, collect bonus points win big discounts!
Posted on Chicago Red and Black velvet chesterfield sofa set Luxury New Style
#redvelvetchesterfieldsofa #velvetcouchesandloveseats #chesterfieldvelvettuftedsofas #redvelvetcouch #redvelvetloveseat #chesterfieldvelvetloveseat #luxurychesterfieldvelvetsofas #redvelvetchesterfieldsofadesigns #chesterfieldsofaredvelvet

joe:
Hi Could you please provide the overall dimensions of the sofa including seat height and depth? Are they available in full grain leather. If so are leather samples available on your website? Please include price as shown and also in leather. Thank you. P.S. Please include chair.
Replies to joe Reply